About two months ago, Carol and I started pottering along to the Leighton Buzzard Photographic Club. Carol was the main driving force and I tagged along to save myself staring at my 43rd series rerun of David Suchet as Hercule Poirot, there being precious few modern programmes worth watching. We joined. The club's weekly meetings cover a variety of subjects, including presentations by other photographers, but a noticeable amount of the content centres on competitions.
One of the competitions this year, held yesterday, was the biennial Landscape Trophy. Members may submit up to two entries each, either as a print or as a digital image to be projected. Winners in each of these two sections are chosen by an independent external judge, then an overall winner is selected.
Very bravely, I thought, Carol, all of a 2-month veteran of the club, decided to have a go. She prepared and submitted two digital images, one of dawn over Derwentwater from our recent trip to the Lake District and one of sunset over Kimmeridge Bay from Dorset last September.
As the 50 or so entries were being studied by the judge, both of Carol's images were "held back" for further consideration. This is the key to knowing you are in the running. Exciting stuff!
After the first spin through, those held back were studied a second time whereupon we heard a muttered "that's first" from the judge looking at Carol's Kimmeridge Bay shot. Gulp! Not satisfied with winning the digital image section, Carol's Derwentwater shot picked up a "commended". Gulp again! Here's Carol's commended Derwentwater shot: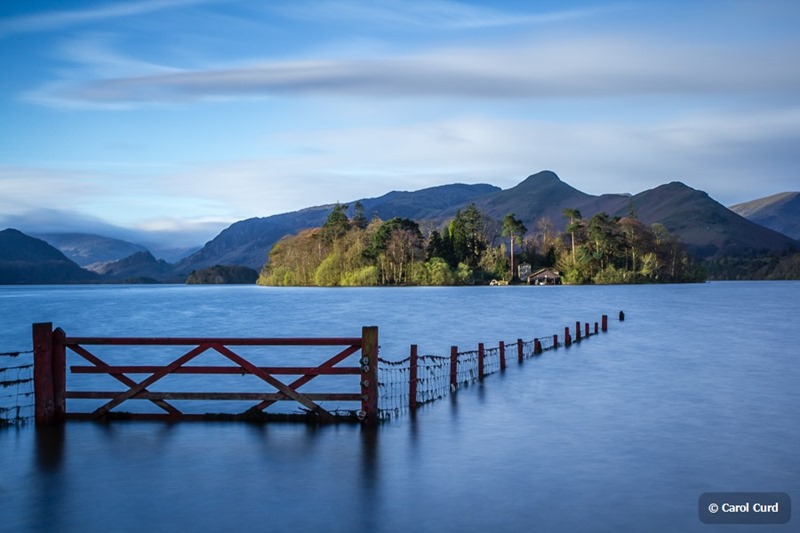 Now the judge set about deciding whether the print winner or digital image winner would be the overall winner. Carol's Kimmeridge Bay shot got it. Double gulp! What a clever wife!
Oh, nearly forgot [just kidding], here's the champ's shot: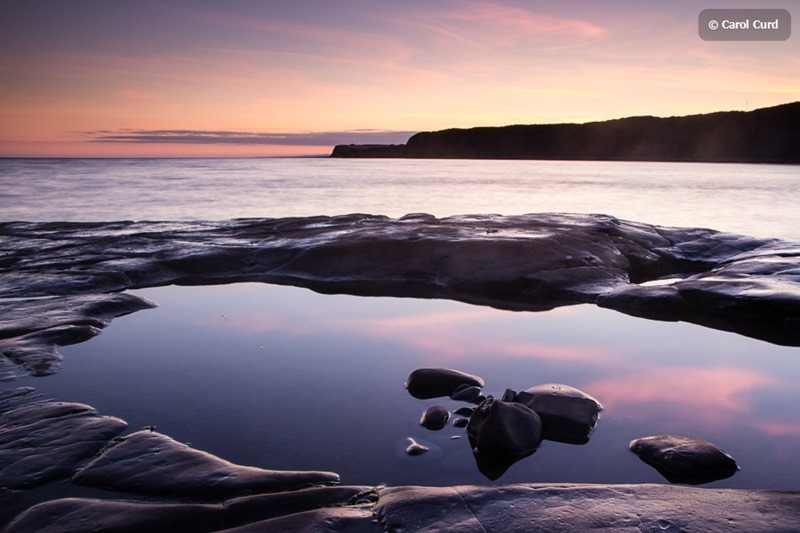 Carol's award comes with a trophy. She's just ever so slightly thrilled, and quite rightly so. I will allow myself a feeling of pride by association. 😉